Our first event of 2020 on Friday 21st February being held at the newly refurbished Friends Restaurant in Los Montesinos from 7pm. One of our popular and favourite events being a Fun Trivia Quiz followed by Play Your Cards Right after enjoying a Supper Buffet and then a fundraising raffle.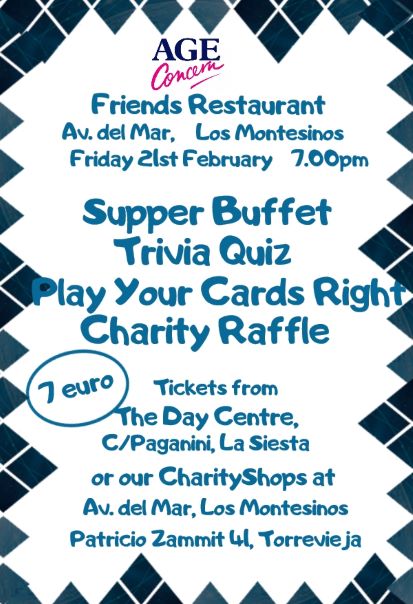 You can buy your tickets from our Day Centre or either of our Shops for just 7 euros per person. Low cost, huge fun. Looking forward to meeting up with friends old and new.
On Friday 27th March there will be a Murder Mystery Evening being held at The Club , Quesada, including a Buffet all for 12 Euros.
Tickets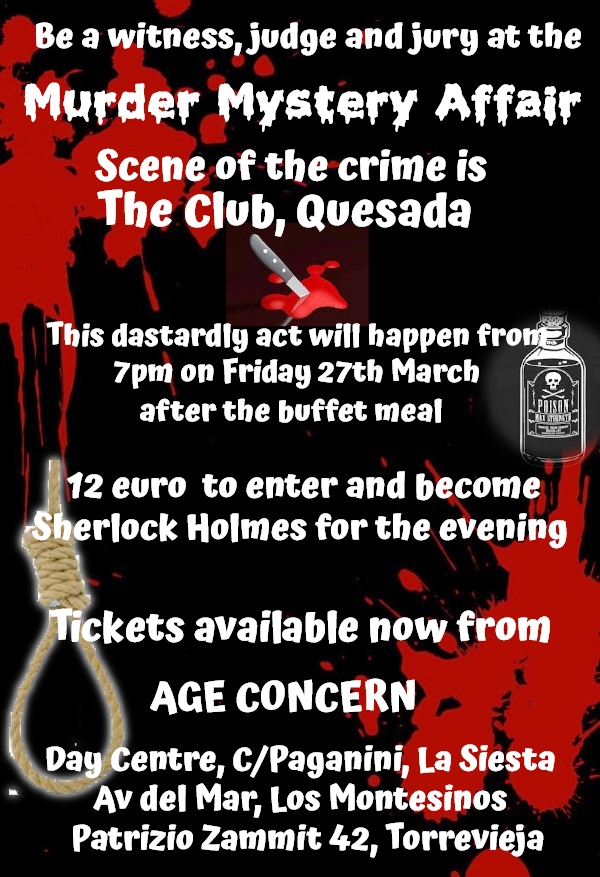 are available from the Centre or our Charity shops.
Make sure you get your tickets early as this is bound to be a popular Event